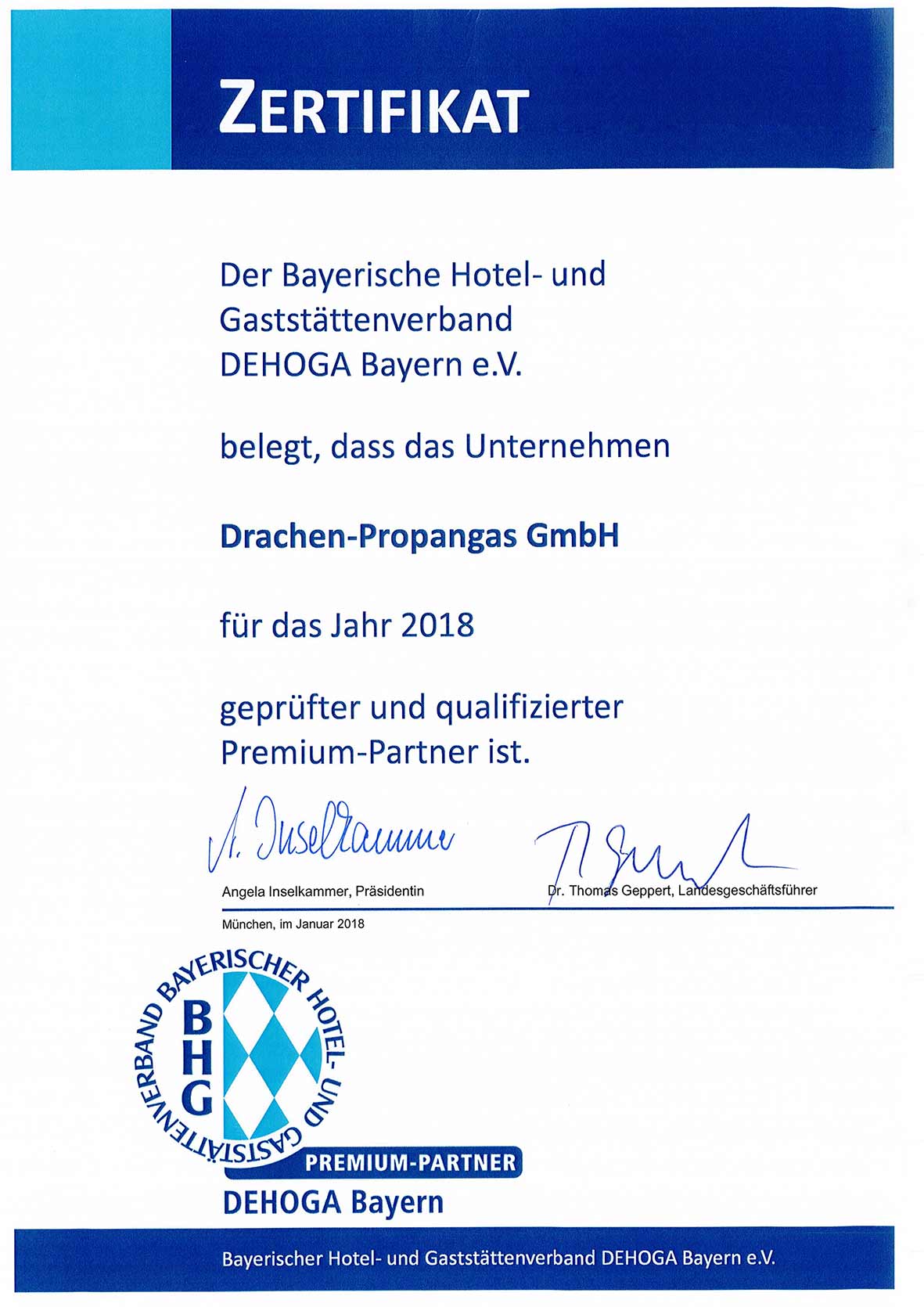 Drachen-Propangas GmbH is a long-term, competent partner of DEHOGA Hessen, and since 01 October 2017, premium partner of DEHOGA Bavaria.
The Bavarian hotel and restaurant association, DEHOGA Bavaria e.V. is the entrepreneur and trade association of the whole hotel and gastronomy industry in Bavaria, a growing service sector, predominantly characterised by medium-sized companies. With 39,500 hotel and restaurant owners, over 400,000 employees and around 10,000 apprentices, the hospitality industry is a strong contributor to the Bavarian economy.
Good service is when their guests feel completely satisfied and at home during their stay. Here, DrachenGas is the competent partner for environmentally-friendly and modern energy supply with LPG in cylinders or containers: from terrace heaters to the needs-oriented and safe planning of kitchen installations, to complex heating systems, right up to modern and economic cogeneration units. We deliver the ideal feel-good energy for every use in the hotel and hospitality industry.
LPG is an excellent and also economic alternative to fuel oil and natural gas, as it has two crucial advantages:
Complete independence from the supply network and
Thanks to its environmental compatibility, LPG can even be used in water conservation areas
In our premium partnership, we make special LPG conditions available to DEHOGA members regarding their individual needs of an efficient and economic energy supply.
Simply state your DEHOGA membership number when placing your order or making an enquiry.
We undertake to trade in a climate and environmentally-friendly way. With participation in a climate protection project in India, we balance out all CO2 emissions from our business activities. You can also make an active contribution with our climate-neutral LPG, which is available from us immediately for all product lines.
Do you have questions about our efficient LPG products?
You can reach us from Monday to Thursday from 7.30 until 17.00 and on Friday from 7.30 until 16.00 by telephone at 0800 7771818 (free of charge) or via email:anfrage-dehoga(at)drachengas.de